The Tory Burch Foundation today announced the launch of a global campaign, #EmbraceAmbition, to encourage women to embrace ambition.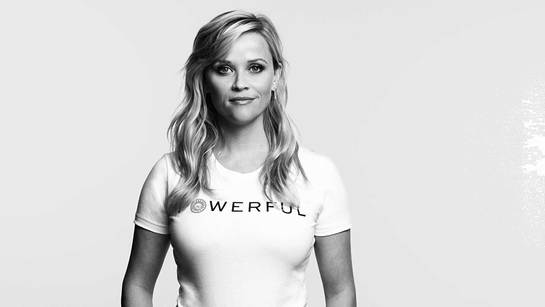 The initiative kicks off today to coincide with International Women's Day. Inspired by Tory's personal experience as a woman and entrepreneur, the campaign aims to address the double standard that exists around ambition, which is often seen as a great attribute in men and as a negative one in women.
A cornerstone of the campaign is a video PSA celebrating ambition, created with Laird+Partners. The PSA features celebrities and leaders from diverse industries including entertainment (Gwyneth Paltrow, Julianne Moore, Kerry Washington, Chris Pine, Reese Witherspoon), fashion (Anna Wintour), sports (Billie Jean King, Gabby Douglas, Laila Ali), business (Eric Schmidt, Sheryl Sandberg), philanthropy (Melinda Gates) and more.
Forty years since the modern women's rights movement began, the numbers associated with women's parity in the workplace are still appallingly low. Only four percent of Fortune 500 CEOs are women and women hold less than 20 percent of board seats. In government, women comprise about 19 percent of Congress and account for less than 10 percent of national leaders globally.
"While there are systematic impediments to women's success in business, cultural mores are also to blame," explained Tory Burch, founder of the Tory Burch Foundation. "In one of my first interviews, a reporter mentioned the word "ambitious," and I commented that the word annoyed me. A friend of mine said, "You should never shy away from that word." She was right. I realized that I had bought into the stigma that women shouldn't be ambitious – that it was unattractive. That creates a harmful double standard that we must overcome in order to achieve equality."
As part of the campaign, visitors to EmbraceAmbition.org can take a digital pledge to #EmbraceAmbition, challenge friends to take the pledge and share their ambition on social media. There will also be content, tools and interviews with successful women about ambition.
"Most women are ambitious, but many are afraid to show it," said Foundation President Laurie Fabiano. "Our goal is for women to take a moment to think about whether they've been hiding their ambition and to question that."
In addition, #EmbraceAmbition bracelets and t-shirts will be available in Tory Burch and Tory Sport boutiques globally and online. One hundred percent of the net proceeds of these products in the U.S. will benefit the Foundation.
Ways to #EmbraceAmbition:
• Take the digital pledge and challenge friends to do the same using the hashtag #Embrace Ambition
• Watch and share the video PSA.