Starbucks is to release an exclusive companion CD inspired by a new documentary produced and directed by Christy Turlington on April 12, featuring tracks by Madonna, Rosanne Cash, Sheryl Crow, the Dixie Chicks, Gwyneth Paltrow, Patti Scialfa and Bruce Springsteen, Martha Wainwright, Jennifer Lopez and others.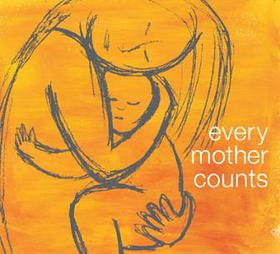 A portion of the sale of each CD sold will be donated to CARE and Every Mother Counts.
No Woman No Cry, a new documentary produced and directed by first-time filmmaker Christy Turlington Burns, will have its television debut on OWN; Oprah Winfrey Network Saturday May 7, at 9:30 p.m. (ET/PT) the evening before Mother's Day. The emotionally charged film follows the stories of women in Tanzania, Bangladesh, Guatemala and the United States as they face critical junctures in their pregnancies. The film explores the barriers millions of women face when trying to access critical care throughout their pregnancies and while delivering, along with the often simple solutions that could save their lives.
Turlington Burns, a mother, activist, women's health advocate and fashion icon, made the film in conjunction with EVERY MOTHER COUNTS (EMC), a five-year outreach campaign she founded in 2010 that is dedicated to improving maternal health and reducing maternal mortality around the world by engaging the public, raising awareness and driving action.
In support of the EMC campaign, Starbucks will release 'Every Mother Counts', a companion CD of music inspired by the theme of motherhood and NO WOMAN, NO CRY. The artists and musicians (who are mothers as well) contributed cover songs and original compositions, several of which were recorded exclusively for this compilation.
The artists include Carla Bruni, Rosanne Cash, Ani Difranco, the Dixie Chicks, Karen Elson, Angélique Kidjo, Jennifer Lopez, Madonna, Sinead O'Connor, Gwyneth Paltrow, Toshi Reagon & Bernice Johnson Reagon, Patti Scialfa and Martha Wainwright. Ms. Wainwright was also one of the film's composers and performs the title song, a moving rendition of the Bob Marley classic.
"It's an honor and a delight to participate in this project, with so many great artists, for such a worthy cause. My hope is that because of this record there will be fewer 'Motherless Children' around the world," said Rosanne Cash.
The 'Every Mother Counts' CD will be available in participating Starbucks company-operated stores in the U.S. and Canada from April 12 – May 9, 2011, while supplies last. Starbucks will donate $8 from the sale of each CD from participating Starbucks stores to CARE for its maternal health programs in coffee growing countries, and to help support maternal health relief efforts by Every Mother Counts.
Since it launched last year, EMC has presented the film at global health conferences and film festivals in the U.S., the U.K., Canada, India, Guatemala, Poland and Zanzibar. It has also been shown in a private screening to the President of Tanzania and the Tanzanian Ministry of Health. As EMC enters its second year, the campaign will be rapidly scaling up its outreach to the public and its efforts to encourage those viewers to take action. NO WOMAN, NO CRY will now be presented to its largest single audience ever with the May 7 television debut on OWN.
Turlington Burns, who is currently pursuing a Masters in Public Health at Columbia University's Mailman School, was inspired to create the campaign in part due to her personal experience with a complication following child birth.
"After delivering my first child, I began to hemorrhage. Thankfully, because I had a wonderful medical team supporting me, I survived," said Turlington Burns. "I later learned, however, that a thousand mothers die each day, mostly in developing countries, from the same type of complication that I had simply because they don't receive the proper care. A mother's life is vital to the health and well being of her children, her family, her community—no matter where she lives. It's just no longer acceptable that women should have to risk their lives to give birth—not when 80-90 percent of those deaths are preventable."
EMC was founded to support the achievement of MDG 5, one of the United Nations' Millennium Development Goals (MDGs) established in 2000, which strives to reduce the global rates of maternal mortality by three-fourths by 2015. Of all the goals laid out in the MDG summit, MDG 5 has shown the least progress. According to the World Health Organization, 1,000 women around the world die every day from complications during pregnancy or childbirth that in most cases could have been prevented with basic healthcare.
Leading up to the May broadcast of NO WOMAN, NO CRY, Turlington Burns will embark on a multi-city public speaking tour that will examine women's health issues, including reducing maternal mortality rates and improving access to prenatal and reproductive health for women in the U.S. and around the world. Cities include Seattle, San Francisco, Salt Lake City, Washington D.C., Denver, Orlando, Fort Worth, Boston, Columbus, Los Angeles, New York.
These events will be listed and detailed on www.everymothercounts.org which will also invite citizens to host their own screening parties on May 7th in their homes.