By Myrlia Purcell on
This weekend will see the likes of Helena Bonham Carter, Morgan Fairchild, Wynona Judd, Sidney and Joanna Poitier, Kathy Griffin, Olivia Newton-John, Jane Seymour and many more come out to support the Art Project Los Angeles auction.
This is the 3rd annual event, created by Hamilton-Selway Fine Art Gallery, and proceeds of the 3-day event benefit AIDS Project Los Angeles.
On Friday, June 29th, VIP guests will enjoy a cocktail reception while mingling with LA's hottest artists. The reception will feature works of artists such as Basquait, Chagall, Haring, Longo, Picasso, Ruscha, Sultan and Warhol.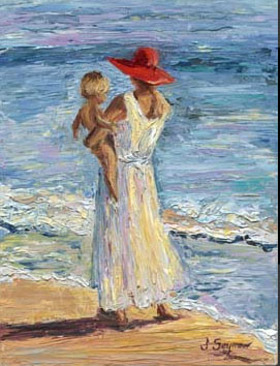 Saturday, beginning at 10am, the public is invited to a silent auction. No ticket is required for this portion of the event.
Sunday will see winners of the lots out again for coffee and a light breakfast.
Some of the celebrities guests are likely to spot include Entertainment Host Committee Co-Chairs Jackie Collins and Barry Krost, as well as members of the Entertainment Host Committee Roy Bank, Levar Burton, Diahann Carroll, Joan Collins, Peter Fonda, Linda Gray, George Hamilton, Nadine Loren, Bob Mackie, Shirley MacLaine, Adrienne Maloof-Nassif, Ann-Margret, Marlee Matlin, Ross Matthews, Debi Mazar, Alfred Molina, Mark Ordesky, Pauley Perrette, Denise Richards, RuPaul, Suzanne Somers, Michael Scott, Cathryn Tate, Steve Tisch, Bruce Vilanch and Alfre Woodard.
To view the full list of lots and learn more about the event, visit the Art Project catalog.