March 15 marked the third anniversary of the outbreak of conflict in Syria, and a number of stars used the occasion to hit their social media sites and call their fans to help the children who are suffering.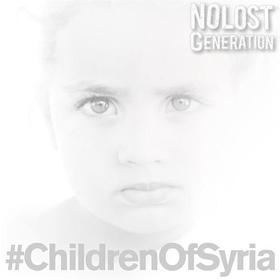 David Beckham, Serena Williams, Leo Messi, Pau Gasol, Danny Glover, Serge Ibaka, Maria Guleghina, Lang Lang, Mia Farrow, Hayley Westenra, Sir Roger Moore, Yuna Kim, Alyssa Milano, Charlize Theron, Eddie Izzard, Michael Sheen and Christiane Amanpour are just some of the stars who have supported the campaign on their social media platform either through the image 'fade out' or sharing the call to action or both.
Ewan McGregor even filmed a small video message as per below.
In addition Ronan Farrow has supported the campaign all week on his MSNBC show.
To find out how you can be part of the call to action, click here.