By Renita Manley-Garrett on
Some of the world's most famous celebrities participated in We Day Illinois on Thursday, the final celebration for students who participated in a year-long education initiative that encourages local and global cause inclusive action.
Actress, recording artist, and UNICEF Goodwill Ambassador Selena Gomez co-hosted hosted We Day Illinois, one of the many celebrities who participated in the celebration.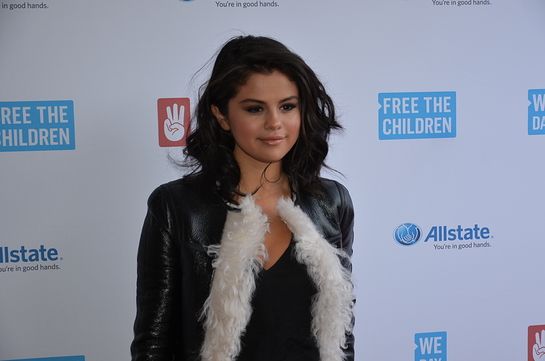 Near the start of the show, GRAMMY Award-winning singer and songwriter Colbie Caillat and 11-time GRAMMY Award winning musician and record producer Kenny "Baby Face" Edmonds were joined by the Chicago Children's Choir as they took to the stage to perform the song "Try".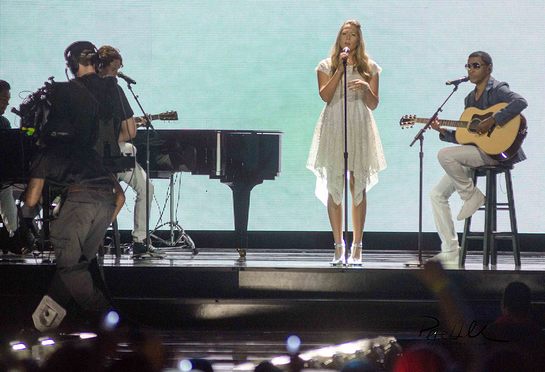 Dennis Haysbert spoke to the crowd of over 15,000 students saying, "It's an honor and privilege to be here today," and told the crowd that the one thing he is passionate about is water: "My fear is that one day, we will run out of clean water." He then went on to provide inspiration to the students by telling them, "There are no unsolvable problems; only problem to be solved."
Chicago Sky Player Cappie Pondexter made a celebrity stage appearance, followed by Earvin " Magic" Johnson – NBA 2 Time Hall of Famer, CEO of Magic Johnson Enterprises and Chairman and Founder of the Magic Johnson Foundation. While on stage Johnson told the students, "I know what it's like to face adversity. Never back down; never make excuses."
GRAMMY Award-winning group The Band Perry then took center stage to perform their song "Done." Later in the show, they performed "If I Die Young" with the SOS Boys Choir.
During the We Day press conference, Oscar winning actor, Hip-Hop artist, and We Day Illinois co-chair Common stated that he encourages youth to embrace love – love for their passions and love for God – as this embrace can lead to better decision making. He also spoke about performing his spoken word for the students stating, "I get a joy because I care about the youth so much; I really want to see them have their dreams fulfilled. So for me this is a joy to be able to perform for the teens. It's a great audience to connect with and they bring so much energy."
Later in the show, actress Hannah Simone introduced Academy Award-winning actress and social activist Marlee Matlin, who also gave words of wisdom to the students in attendance. Selena Gomez then introduced actor Rico Rodriguez along with singer and actress Raini Rodriguez to an extremely excited audience.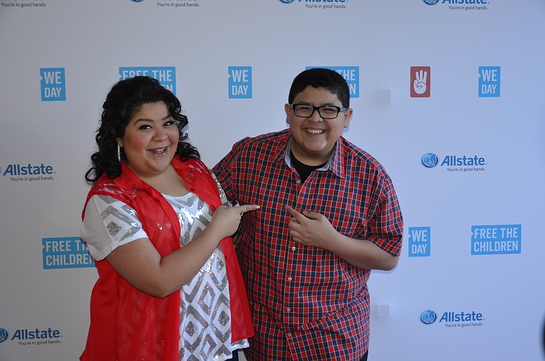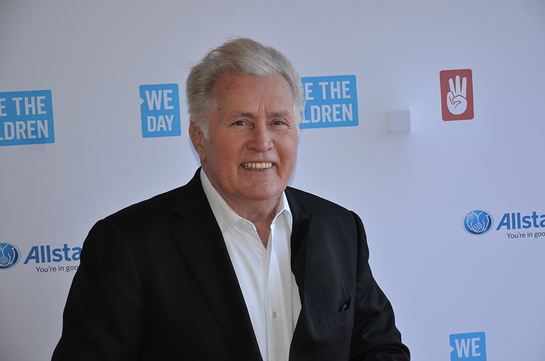 Social Activist, humanitarian and award-winning actor Martin Sheen energetically came to the stage to offer more words of encouragment to all the youth in attendance, followed by New York Times best-selling author, activist, actor and musician Tyrese Gibson.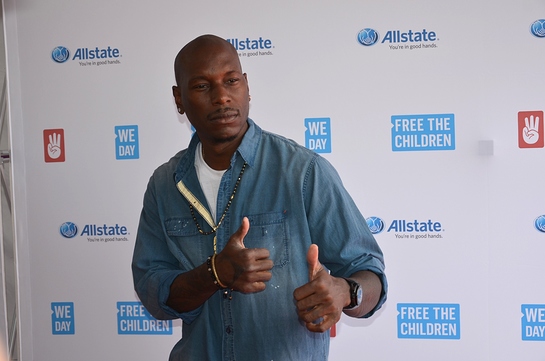 Kardinal Official, an award winning Hip-Hop artist and music producer spoke to the students about the importance of education. Kardinal Official is also a Free The Children ambassador.
Kweku Mandela – grandson of the late South African president Nelson Mandela, social advocate, filmmaker, and co-founder of Africa Rising – spoke on stage, making it his 10th We Day participation.
The We Day celebration ended with a huge performance of the song "Whatever Makes You Happy" from the award winning singer and actress Jennifer Hudson, co-founder of the Julian D. King Gift Foundation. Musician and activist Lupe Fiasco, co-founder of M.U.R.A.L (formerly the Lupe Fiasco Foundation) joined the performance with Jennifer Hudson, who is also We Day's national co-chair.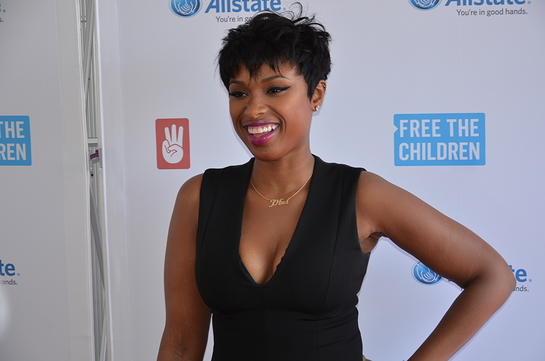 We Day is more than a one day event, and is connected to the We Act program, which provides educational resources and campaigns to help young people turn the day's inspiration into sustained action. Students cannot purchase tickets to We Day; young people earn them by committing to take action on one local and one global cause of their choice. For more information about We Day, please visit weday.com.