By Tim Saunders on
Jennifer Lopez was in Times Square yesterday, June 10, to unveil a billboard as part of the Boys' and Girls' Clubs of America's (BGCA) Be Great campaign.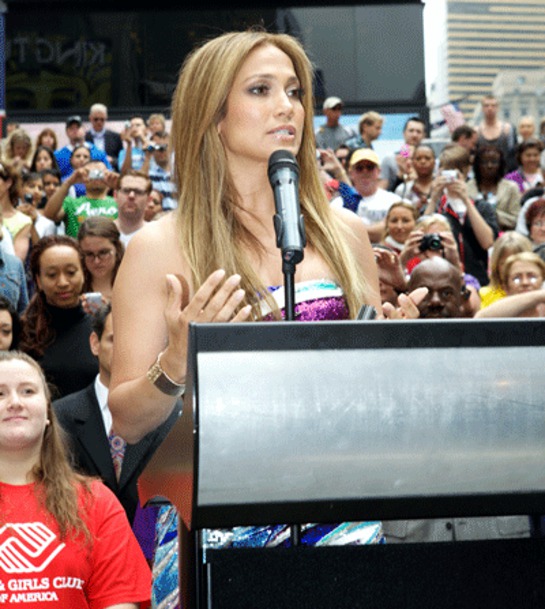 The campaign – which was launched in 2008 – features a collection of celebrity alumni from the BGCA who have donated their childhood photos for advertising. Stars such as Denzel Washington, Martin Sheen, Shaquille O'Neal, Bill Cosby, Muhammad Ali, Swin Cash, Bill Clinton, Cuba Gooding Jr., Michael Jordan, Queen Latifah, Mario Lopez, John Mellencamp, Edward James Olmos, Smokey Robinson, John Singleton, Ruben Studdard, Usher, Courtney Vance, Mark Wahlberg, and Kerry Washington have all been part of the campaign.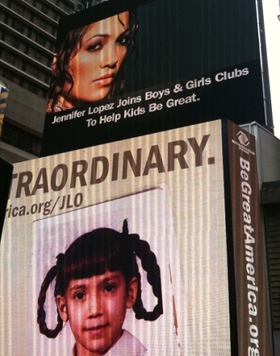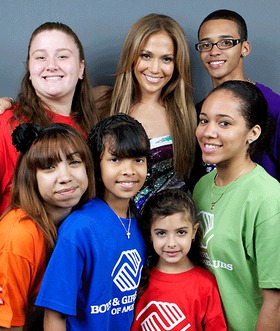 Lopez was joined at the unveiling by children from the Kips BGCA in the Bronx, which she attended as a child. She credits the club as introducing her to the performing arts.
Find out more about the Be Great campaign here.
Photos: BGCA.org.