By Misty Schwartz on
Misty Schwartz of Look To The Stars recently caught up with Dancing With the Stars pro Louis Van Amstel, who is on tour to promote his lifestyle brand (and just-released 5-disc workout DVD set) called LaBlast Fitness.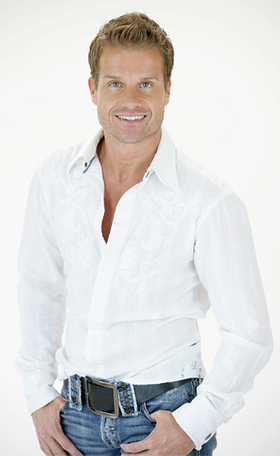 What is the criteria for choosing the charities that you so strongly support?
The criteria that I use is based on what I'm passionate about such as cancer, equal rights, fighting obesity, bullying.
How or why did you choose to get involved?
I lost a very dear friend to breast cancer and decided I wanted to help others that are affected. Fighting breast cancer or any form of cancer is dear to my heart. I have an emotional support for any cancer related causes. Like with Dr. Susan Love, I did Love Jam with her to benefit Cancer Research. I feel that if you don't have an emotional connection to the charity you won't be successful in helping it. You have to be very selective when picking the charities you work with and support.
Can you talk a little bit about some of the other causes that you support such as Casa Hogar, an orphanage located in Los Cabos and home to 28 spirited, kind hearted boys.
I visit Casa twice a year and if people want to go I take them there. Casa Hogar is almost 100% operated on private donations. Unfortunately they are out of money.
And how important do you think it is for celebrities to get involved in charity?
It is of utmost importance as a celebrity to use your status to help and give back. Why do you become a celebrity? Because you get a lot of fans to watch your show or buy your products. Therefore you have the life that you have because of the fans and it is nice for you to give back. It doesn't have to just be giving back through charities, I feel like my dance experience and being on Dancing With The Stars is giving me the ability to change people's lives. That is why I created LaBlast – in the end it is a business that provides a means for me to do charity events. Lets take people like Marlee Matlin, who is hearing impaired: she uses her star status to help and support the Starkey Hearing Foundation, an organization that gives away free hearing aids to children and adults who need them. Denise Richards, another good friend of mine, does a lot through dog rescue. Sharon and Kelly Osbourne are also great humanitarians.
What is the most annoying thing about people that don't help?
I hate it when celebrities only use a charity to make themselves look good and will just show up at an event for the photos and gifts and not really care about the charity. Karma will take care of them. Everyone knows that people like Brad Pitt, Angelina Jolie, Madonna, Jennifer Aniston are some of the true ones that have a good balance between making money and giving back. They are true humanitarians.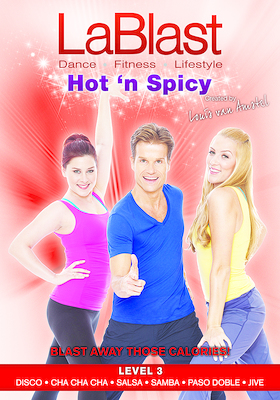 I see that during your time off from Dancing With The Stars, you set up a not-for profit dance company called "Visionworx Dance Theater," which combines all four major dance forms. Is that still active and what upcoming events do you have?
Yes it is still in the works, we are building it up and will probably get off the ground this year or next year. The way I'm doing it is a little different from other non-profits.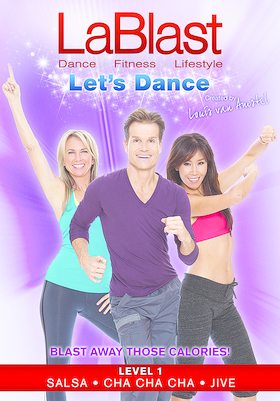 What plans do you have to make an impact on society this year?
Because I have my LaBlasts DVDs, in an entertaining way I try to let people know that through dance you can lower your cholesterol, you can lose weight, and if you have something like breast cancer dance will bring you back to life – I have the testimonials! So if I can help others with something like Love Jam, it is a big charity event I'm involved with that raises money for breast cancer awareness. I get the whole crowd at Love Jam – all three hundred of them – dancing. That is my contribution to the charity. Obesity beats any other disease in the country and I feel that we can make a difference through dance. If you can make people feel better through dance it will help change the world. People are so scared by certain diets and exercise. The average person will not enjoy or stick to a 3-4 day a week exercise/gym regimen but instead if they can dance at home or go join a dance class it will definitely change the way they view diet/exercises. They need to be educated on when and how to eat and what dance can do for them. I want to do my part through LaBlast, through dance you can become 100% healthier. This process makes you healthier and through dance you'll naturally lose weight. My passion is what will make me succeed in helping others while helping them stay healthy.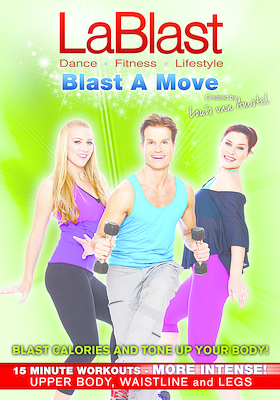 This week Louis is promoting his new LaBlast fitness DVD's: For more information, please visit www.lablastfitness.com LaBlast is an innovative partner-free dance fitness program created by world renowned dancer, coach, choreographer, Dancing with the Stars fan favorite and fitness expert, Louis Van Amstel. LaBlast is a dance based fitness workout that incorporates elements from several types of dance. The program uniquely fuses fitness routines and movements into dance training. Music is a key component to the classes, using a wide variety of genres ranging from pop, rock, hip hop, country and disco to create a fun, energetic club-like atmosphere. The result is a high-energy experience that makes you want to dance!