In an unprecedented show of support for veterans and military families, nearly every major studio, broadcast and cable network, talent agency, and guild in the entertainment industry has united with top-tier nonprofit organizations to launch the Got Your 6 campaign.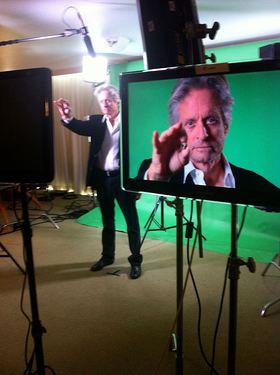 Got Your 6 will create a wide array of opportunities for veterans to successfully convert their leadership and operational training into positive civilian roles in communities nationwide.
"Got your six" is a military expression that means "I've got your back, and you've got mine." The six o'clock position or "six" is the designation of the rear of a military formation.
Inspired by First Lady Michelle Obama's Joining Forces initiative and formed as an entertainment industry commitment at a Clinton Global Initiative America convening, Got Your 6 launchd today with tremendous strength.
"The entertainment industry captures our imaginations, opens our eyes and touches our hearts, and I'm proud to work with them on our Joining Forces initiative," said First Lady Michelle Obama. "By sharing the stories of strength and resilience that define our military families, we can motivate even more Americans to honor these courageous individuals in new ways. That's why I'm looking forward to working with the industry in the months and years ahead."
"On behalf of the entire entertainment industry, we are proud to be engaging with our veterans through the Got Your 6 campaign," said Ron Meyer, President and Chief Operating Officer, Universal Studios and a U.S. Marine Corps veteran. "Together, we are uniting to bring awareness to this incredibly important issue of bringing our country's trained leaders home to be a valued part of our communities across the nation."
A star-studded public service announcement (PSA) campaign featuring Alec Baldwin, Michael Douglas, Tom Hanks, Milla Jovovich, Bradley Cooper, Sarah Jessica Parker, Tracy Morgan, Brian Williams, Pharrell Williams, Wendy Williams and many more will raise national awareness of Got Your 6.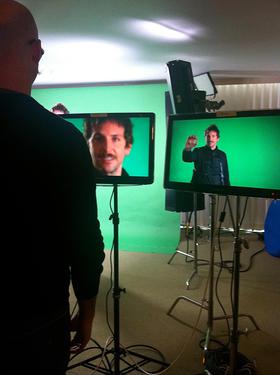 Got Your 6 brings together more than two dozen top-tier, national nonprofit organizations that serve as the subject matter experts for the important veterans issues at the core of the overall campaign. Each nonprofit partner will have opportunities to showcase their initiatives and to tap in to the web of resources within the Got Your 6 community.
Chris Marvin, a former Army Blackhawk helicopter pilot who was wounded while serving in Afghanistan, is the Director of Civilian-Military Partnerships for ServiceNation and the Managing Director of Got Your 6. ServiceNation, a campaign of Be The Change, Inc, is the organizing body, coordinator, and fiduciary agent of Got Your 6.
"Over the next five years, more than one million service members will return to civilian life. It is imperative that Americans see this as an opportunity. As we welcome this generation of veterans home, it is crucial that we view them and their families as leaders and civic assets. Got Your 6 is a clear call to action for all Americans to join with our veterans in reinvigorating our communities," said Marvin. "Inspired by the First Lady's Joining Forces initiative, this is a true collaborative effort that spans the public, private, and non-profit sectors, putting competition aside in favor of cooperation."
CGI has played a significant role in the development of the Got Your 6 campaign. At the CGI America annual convening in 2011, ServiceNation and representatives of the entertainment industry first laid the groundwork for this collaborative endeavor. CGI has been instrumental in providing guidance and frameworks for the metrics-based goal setting of the campaign.
To find out more, click here.