The holiday season is all too often a whirlwind of gift buying and parties, but it is also the time of year when you think about making a positive impact in your community through volunteering or donating money.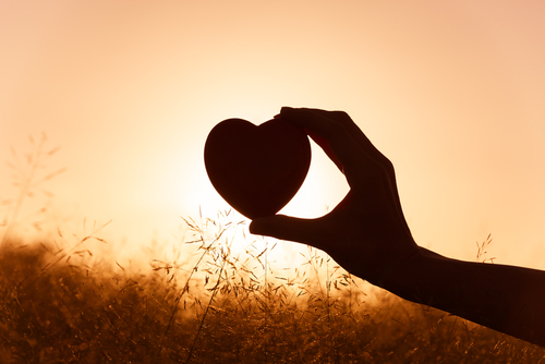 When it comes to deciding which charity to support, the choices can be overwhelming. Since you wouldn't think twice about taking your fashion cues from a celebrity, why not follow your favorite star's lead when it comes to worthy causes, too? Here are just a few celebrity-endorsed campaigns and causes to get you thinking about how and where you want to donate your time and money this holiday season and throughout the year.
Donate a Photo
Johnson & Johnson's Donate a Photo campaign has attracted stars like Hilary Duff, Nigel Barker and Zachary Levi, but is designed so that anyone with a smartphone can participate.
The way the campaign works is that users download the "Donate a Photo" app and then upload a photo once a day so that Johnson & Johnson donates $1 to one of the charities it has partnered with for this initiative. The photos are an easy way to raise money for causes like the American Diabetes Association and Operation Smile, and each photo is added to the Donate a Photo gallery to help raise awareness. To ensure your photos make a star out of the charity you choose, use a device like the iPhone 6 Plus with an 8-megapixel iSight camera and True Tone flash to produce professional-looking pictures, no matter your skill level.
Charity Miles
The philanthropic app Charity Miles, which is endorsed by none other than Oprah, makes it easy to donate money all year round. All you have to do is download the app, turn it on when you exercise and watch as a corporate sponsor donates money to an organization on your behalf for each mile you run, walk or bike. Organizations sponsored by Charity Miles include the Wounded Warrior Project, Feeding America and The Nature Conservancy.
Best Buddies
Best Buddies is an international organization focused on creating opportunities for friendships, integrated employment and leadership development for people with intellectual and developmental disabilities. Best Buddies has won support from Nancy O'Dell, Maria Shriver, Tom Brady, Ciara, Clint Eastwood and many more. To follow in these celebrities' footsteps, you can support the organization financially or through one of their volunteer opportunities. You also can participate in a Best Buddies' Friendship Walk to raise money and awareness for the organization as well as to promote inclusion and opportunity for people with intellectual and development disabilities.
Save the Children
The list of celebrities who have worked with the charity Save the Children is long and varied, ranging from Whoopi Goldberg to Forest Whitaker to George Bush Sr. The organization works in the United States and around the world to better children's health, education and disaster relief initiatives. If you wish to get involved with Save the Children, you can sponsor a child or become part of the Save the Children Action Network by advocating for children's issues.