On Friday, May 7, Co-Chairs Nancy Davis and Tommy Hilfiger welcomed guests to the Hyatt Regency Century Plaza for the 17th Annual of Race to Erase MS. The event raised $2 million to benefit the Nancy Davis Foundation for Multiple Sclerosis.
Celebrity guests as this year's event included host, MS survivor and advocate Nancy Davis and host Tommy Hilfiger, along with Buzz Aldrin, Loni Anderson, Tom Arnold, Drake Bell, Mayim Bialik, Brooke Burke, Sophia Bush, Kaley Cuoco, Taylor Dayne, Tony Dovolani, Erik Estrada, David Faustino, Jenny Fletcher, Debbie Gibson, Ashlan Gorse, Heart, Anne Heche, Chelsie Hightower, Nicky Hilton, Paris Hilton, Dr. Hollywood, Kelly Hu, Stephanie Jacobsen, Brody Jenner, Kym Johnson, Robert Knepper, Ali Landry, Jessica Lowndes, Avril Lavigne, Gilles Marini, James Maslow, Chris Massey, Kyle Massey, Dr. Phil McGraw, Rickey Minor, Nancy O'Dell, Apolo Anton Ohno, Masi Oka, Megyn Price, Kelly Rutherford, Melissa Rycroft, Jennifer Taylor, Alessandra Torresani, James Tupper, Aiden Turner and many more.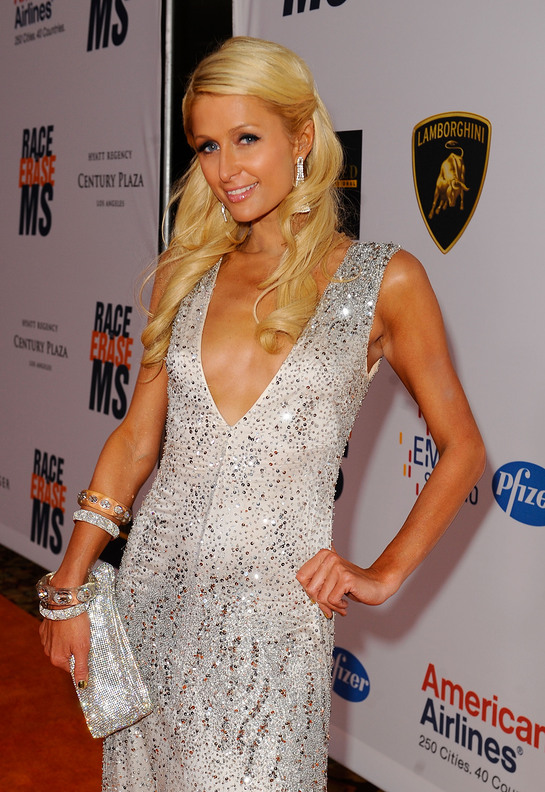 The 17th Annual Race to Erase MS opened with a star-studded Tommy Hilfiger fashion show, highlighting the designers Spring 2010 collection. The evening also included a live auction with Tom Arnold and Nancy O'Dell. Brooke Burke helped auction off an adorable maltese puppy, and with a winning bid of $210,000 one lucky guest walked away with a Lamborghini Gallardo LP 560-4. Presenters at this year's gala included Olympic gold medalists Apolo Anton Ohno and Lindsey Vonn, as well as Dr. Phil & Robin McGraw and Christopher & Kyle Massey.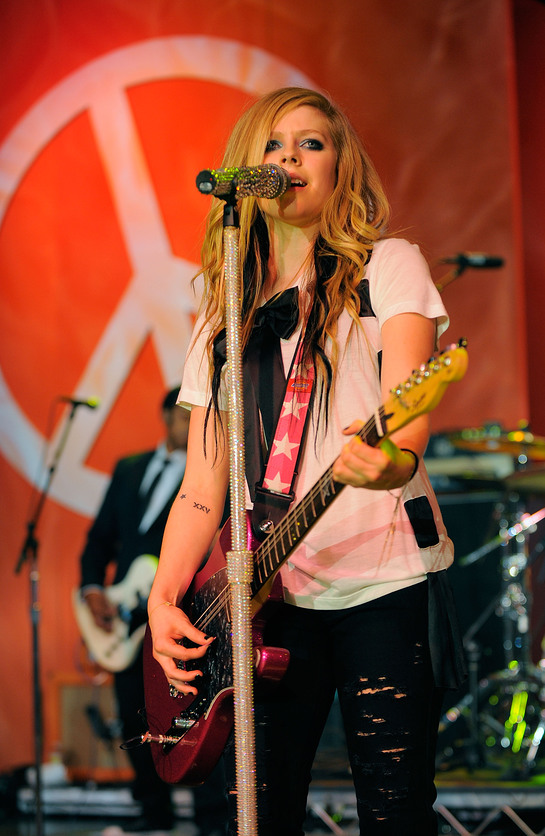 Led by musical director Rickey Minor of American Idol, Race to Erase MS once again hosted a variety of musical performances throughout the evening. Heart entertained the crowd as they sang fan favorites "Barracuda," "Alone," "Red Velvet Car" and "Crazy on You" while Dr. Hollywood surprised the audience by performing their hit "We Run L.A." Avril Lavigne, who recently joined the Board of Directors for Race to Erase MS and the Nancy Davis Foundation for MS, closed out the evening with an exciting five song set including her hit songs "Girlfriend," "Complicated," "Happy Ending," "I'm With You" and "Sk8r Boi" while guests like Paris Hilton sang along from their seats.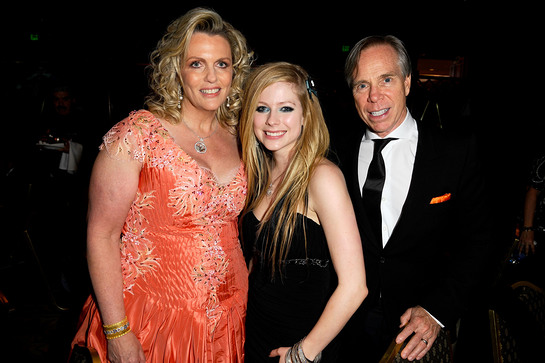 In Race to Erase MS tradition, the night ended with a performance of "Lean On Me" featuring Heart, Avril Lavigne, the Davis Family and their special guests for the evening.
The Nancy Davis Foundation for Multiple Sclerosis is dedicated to the treatment and ultimate cure for MS. Funding research is the core focus of the Foundation and significant strides have been made to find the cause and cure of this devastating disease. All funds raised through The Race to Erase MS event support "The Nancy Davis Center Without Walls" program, a selected network of the nation's top seven MS research centers representing UC San Francisco, Brigham & Women's Harvard Hospital, Yale, The Cleveland Clinic, Oregon Health Science University, Johns Hopkins and University of Southern California. This nationwide collaboration of physicians, scientists and clinicians are on the cutting-edge of innovative research programs and therapeutic approaches to eradicate MS. It is the hope of the Foundation that in addition to combating MS through research in a clinical environment, awareness will be created by educating the public about this mysterious disease.