Artists and songwriters from one of the biggest music companies in the world, EMI, have united for an incredible worldwide celebrity charity auction of personal items and memorabilia to raise funds to help the Red Cross support people affected by last month's earthquake and tsunami in Japan.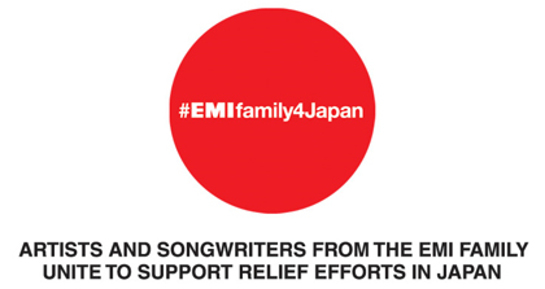 The charity auction, which will be managed by eBay, features items from some of the world's biggest stars, including Coldplay, Norah Jones, Katy Perry, Garth Brooks, George Harrison, Darius Rucker, John Lennon, Gorillaz, Iron Maiden, Jane Birkin, the Beach Boys, David Guetta, Michael Franti, Lady Antebellum, The Chemical Brothers, Depeche Mode, Celtic Woman, 30 Seconds To Mars, Rosanne Cash, Daft Punk, Herbert Grönemeyer, Angela Gheorghiu, Keith Urban, Good Charlotte and The Beatles.
All funds raised will be used towards the Japanese Red Cross disaster relief efforts to help those affected by the earthquake and tsunami. Funds will be used for the on-going provision of immediate relief to support the affected population during their recovery. EMI Group has committed to match all funds raised from the auction up to a maximum of one million euros.
Other artists taking part include Beastie Boys, Melanie C, Kenny Rogers, Robbie Williams, Pink Floyd, Radiohead, David Bowie and many more.
The first phase of the charity auction starts today (April 5) and will run until April 15, with more than 200 exclusive money-can't-buy items. A second phase of the auction will take place between April 11 – 21. All the items can be viewed at ebay.com/EMIfamily4Japan and you can see a full list here.