We have witnessed the amazing physical feats of the US Team in the Olympics, and now the Olympians want to share some of the other wonderful ways they use their time and strengths. Look To The Stars is honored to bring you news of their charity work, with thanks to NBC/USOC for providing the images.
Chad Hedrick (Long Track Speed Skating – won a bronze medal)
Competes on Friday and Saturday, February 26th & 27th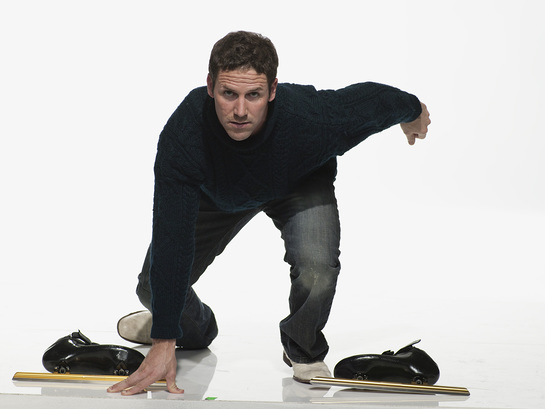 Chad hosts an annual golf tournament for to benefit the TX Special Olympics.
"I'm a very proud supporter of Texas Special Olympics!"
---
Angela Ruggiero (Hockey)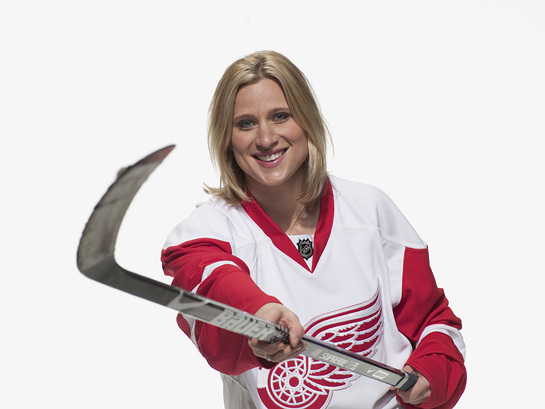 Former Director: New York Islanders Project Hope
Athlete Advisory Board Member: Women's Sports Foundation
Athlete Ambassador: Right To Play
Athlete Advisor: Momsteam.com
Member: 350.org
---
Rachael Flatt (Figure Skating)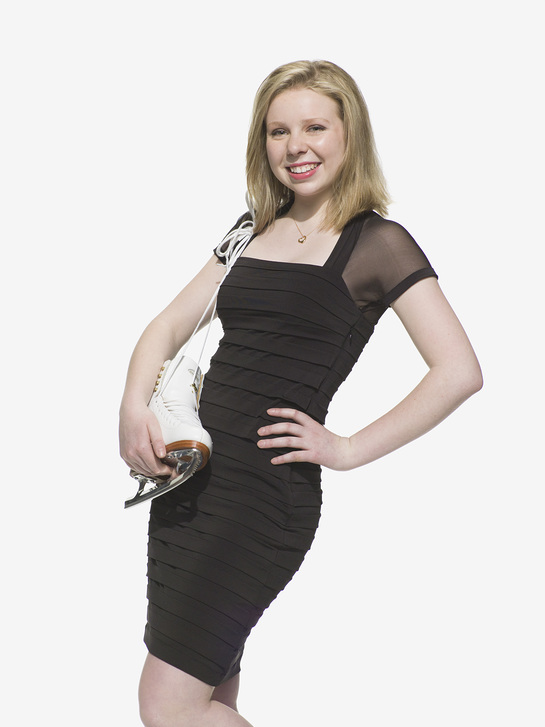 "I have partnered with Reading is Fundamental (RIF), which is the nation's oldest children's literacy organization. It is a blend of two of my passions…education/reading and volunteering. I hope that I am a good example of the phrase 'student-athlete' and that it is possible to combine the two and be passionate about both! I have also found more opportunities to volunteer in the past two years and I feel that it is very important to give back to the community at large."
---
Johnny Spillane (Nordic Combined)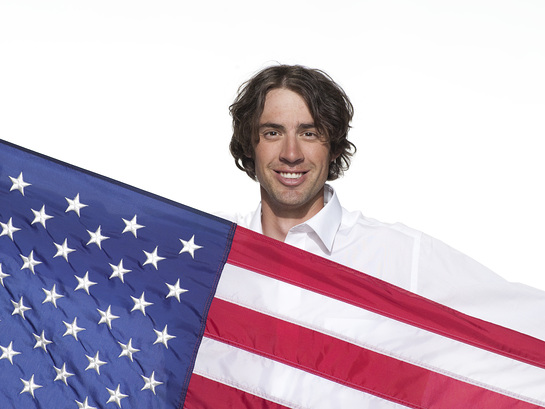 The Cystic Fibrosis Foundation
Rocky Mountain Elk Foundation
---
Todd Lodwick (Nordic Combined)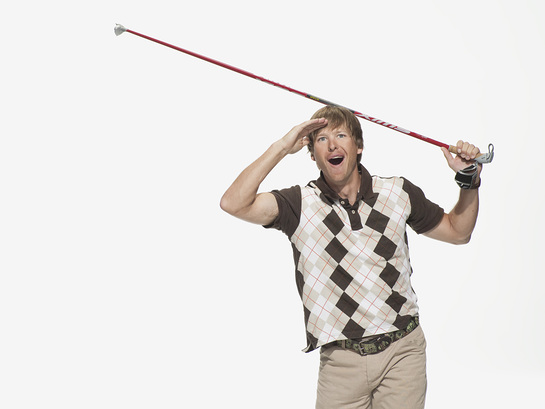 Citizens United for Research in Epilepsy (Todd's son, Finn, was diagnosed with epilepsy at 5 months)
---
Julia Mancuso (Alpine Skiing – won 2 silver medals)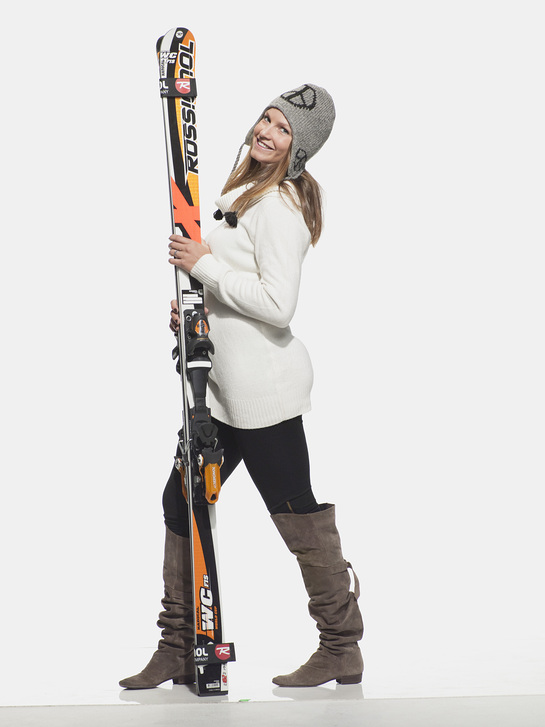 WWF Climate Change
---
Don't miss the following athletes, appearing in the Figure Skating Exhibition on Saturday, February 27th!
Evan Lysacek (Figure Skating – won a gold medal)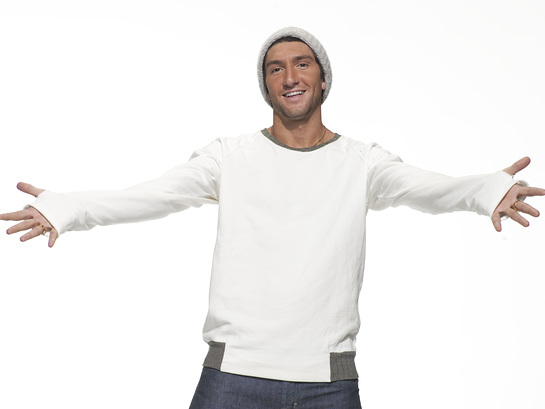 Celebrity board member for Ronald McDonald House
Co-produced and hosted a skating show that raised $90K for the Make-A-Wish Foundation and a memorial fund for a friend who died of cancer.
---
Meryl Davis & Charlie White (Ice dancing – won a silver medal)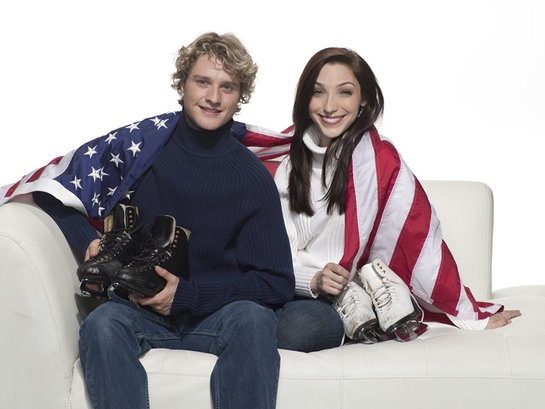 St. Jude Children's Research Hospital
American Cancer Society
March Of Dimes
The Humane Society
---
Hannah Teter (Snowboarding – won a silver medal)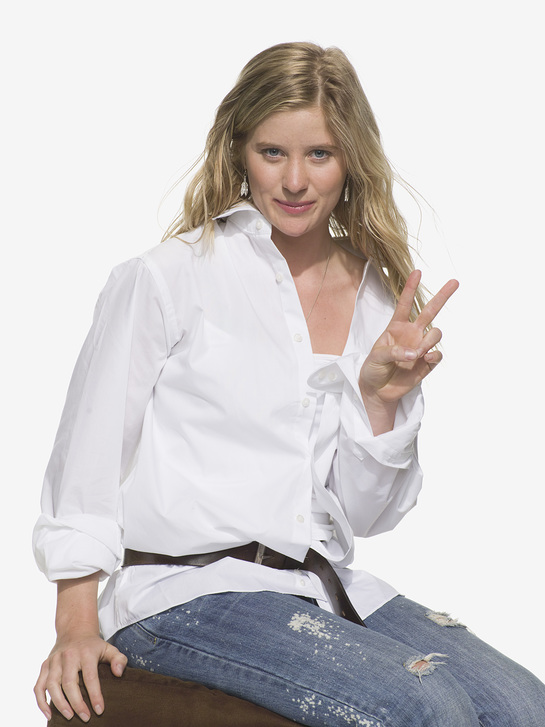 Hannah started a maple syrup company, Hannah's Gold. The proceeds of the maple syrup sales provide water to a Kenyan village and helps AIDS afflicted mothers and children acquire land. She also donates the prize money she wins from racing to the village and visits often.
---
Emily Cook (Freestyle Skiing)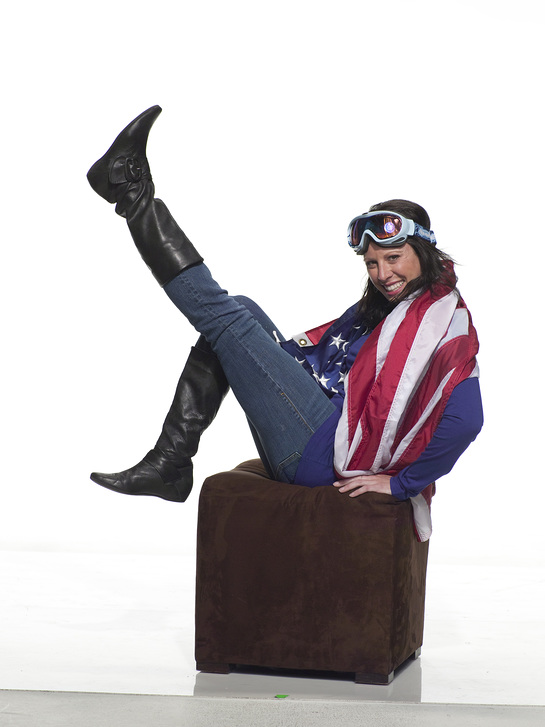 Emily is very involved with Right To Play, an international humanitarian organization that uses sports programs to improve health, develop life skills, and foster peace for children and communities in some of the most disadvantaged areas of the world.
She traveled to Amman and Aqaba, Jordan with the organization in April, 2009.
---
Gretchen Bleiler (Snowboarding)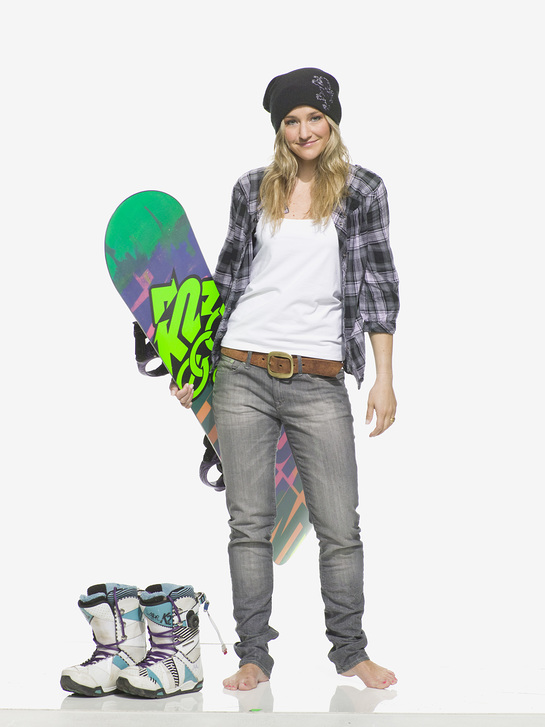 Gretchen works with 'Climate Project' and the NRDC on building awareness around environmental issues. Her Oakley signature line of clothing is eco-friendly, and she works with all her sponsors to create eco-friendly sponsors when possible.
---
Tanith Belbin & Ben Agosto (Ice Dancing)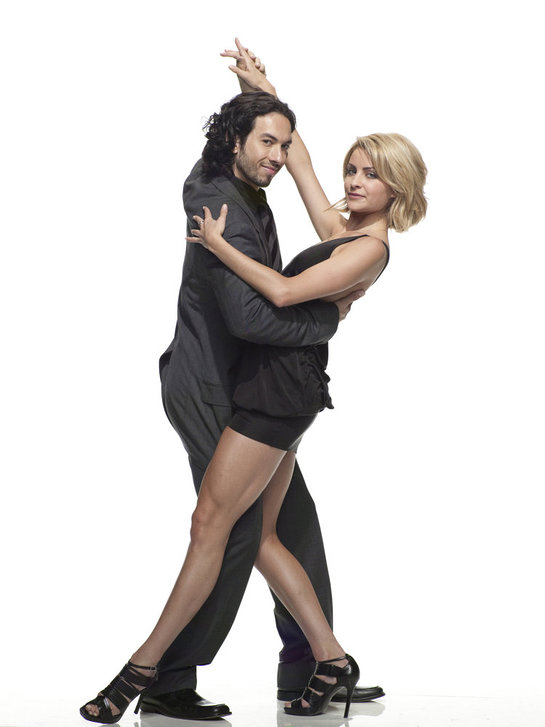 Created a fundraising ice show, "Tanith & Ben: Home for the Holidays," which benefits the American Cancer Society, and an ice show, "Skate-Aid," which raised over $40K for the American Red Cross tsunami relief.
---
Steve Nyman (Alpine Skiing)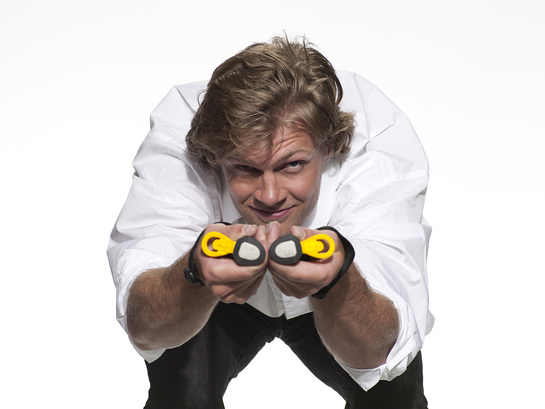 Helped build an orphanage in Haiti (Steve was involved with aid in Haiti before the earthquake), and is involved with Team Darfur & A Child's Hope Foundation.
---
Erin Pac (Bobsledding – won a bronze)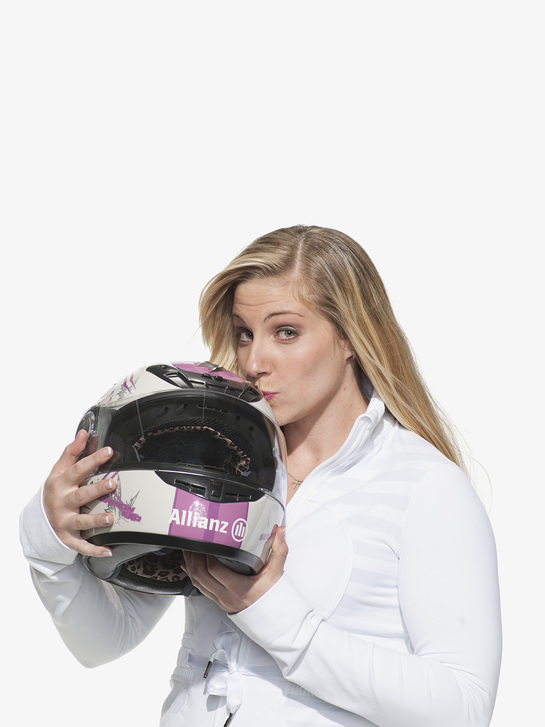 Race for the Cure (Susan G. Komen for the Cure)
---
Johnny Weir (Figure Skating)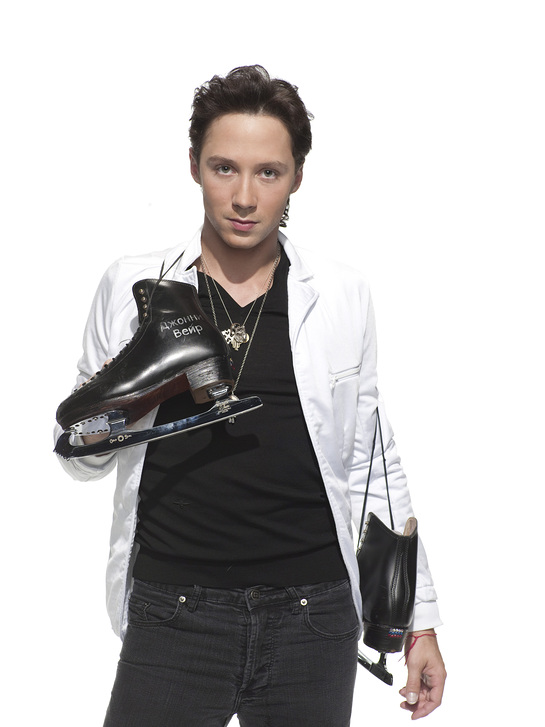 Elton John AIDS Foundation
Elie Wiesel Foundation for Humanity
UNICEF
---
Noelle Pikus-Pace (Skeleton)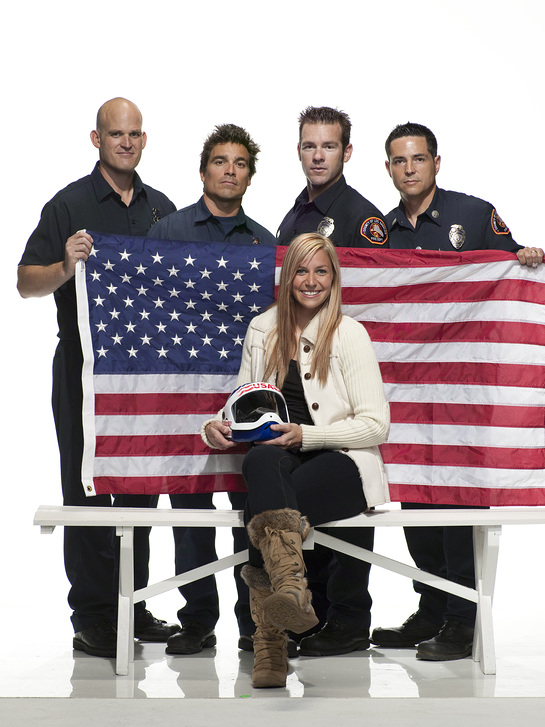 Juvenile Diabetes Research Foundation
---
Lindsey Jacobellis (Snowboarding)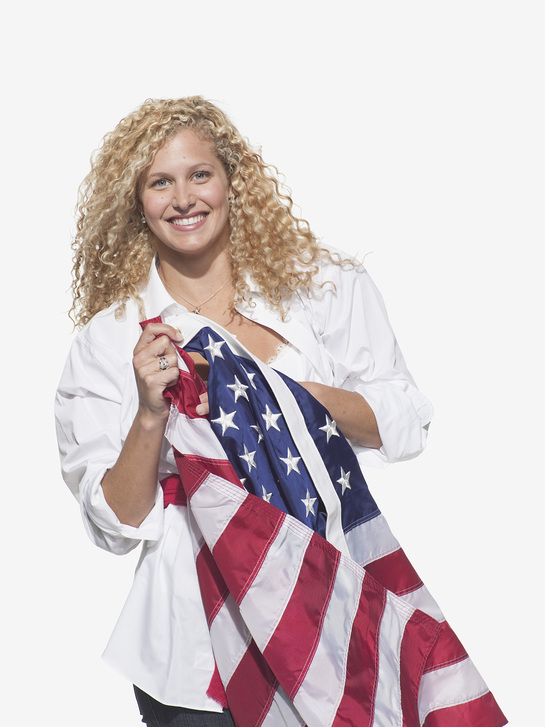 ASPCA – Started her own effort to benefit the ASPCA, called Hats 4 Hounds. She knit 101 hats to sell, and all the sales proceeds went to the ASPCA.
You can continue to show your support for the US Olympians by helping to support their causes and charities, and you can find a wealth of information on the athletes at NBCOlympics.com or TeamUSA.org.
And, don't forget, the US Olympic Committee is a 501©(3) organization and needs continuous support in order to keep sending the best athletes to the Olympic Games!
Source: NBCOlympics.com