The Small Steps Project will be holding the 2011 London Celebrity Shoe Auction and the premier of the new film at a fundraising evening at The Royal Society of Medicine on October 12.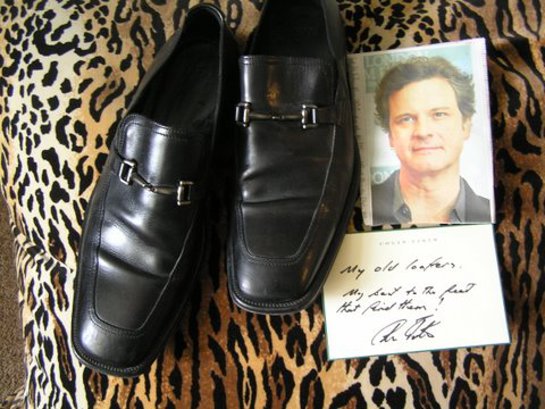 From SJP, Kristin Davis, Chris Noth, Ben Stiller and Bill Murray to Kate Moss, Zandra Rhodes, Russell Brand, Sienna Miller, Sophie Dahl, Michael Palin, Joanna Lumley, Ricky Gervais, Rachel Weisz, Simon Pegg, Sharleen Spiteri, Liam Gallagher, Helen Mirren, Colin Firth, Jamie Lee Curtis, Steven Gerrard, and Jason Donovan; Small Steps Project has collected celebrity support from both sides of the pond culminating in a fundraising Celebrity Shoe Auction at The Royal Society of Medicine, at One Wimpole St, London on October 12th 2011 at 7pm.
Many of the celebrities will be appearing to show support for this unique charity and handing over their own shoes to celebrity auctioneer Henry Kelly. Twelve star lots will be auctioned on the night and many more will follow online.
Small Steps Project is a humanitarian charity that delivers shoes, aid and medical care to children on rubbish dumps all over the world.
Following a star-studded drinks reception at the Royal Society of Medicine, with an exhibition of the project's most powerful photographs, there will be the premiere of the charity's latest documentary, filmed on the rubbish dumps of Nicaragua.
The first documentary filmed in Cambodia was a resounding success and has been screened around the world. The development of the project and its founder, former celebrity reporter Amy Hanson, has featured regularly in The Guardian, Daily Mail, Grazia, The Times and Vogue.
More information about the auction can be found here.