For the second consecutive year, the U.S. Fund for UNICEF gave celebrity supporters a reason to sing their hearts out alongside the electrifying Rickey Minor Band for the Playlist with the A-List karaoke benefit event on Thursday night.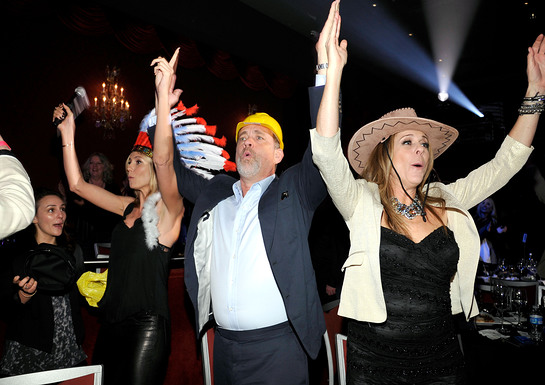 The evening, hosted by Tom Bergeron, raised funds and awareness for UNICEF's Schools for Africa initiative, and saw a whole bunch of stars team up for renditions of their favorite songs.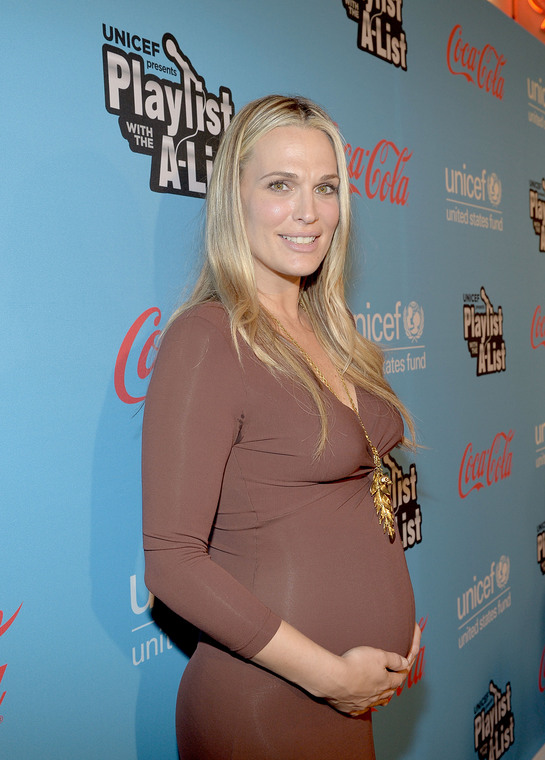 A pregnant and glowing Molly Sims declared to the crowd that she's keeping her baby with a rendition of Madonna's "Papa Don't Preach," Pau Gasol's performance of The Fray's "How to Save a Life" was particularly sentimental on NBA trade day, James Denton was very much alive for a rockin' performance of "R.O.C.K. in the USA" with Desperate pals Kyle Maclachlan and Doug Savant, and a shy Heidi Klum (who lost her singing partner Smokey Robinson at the last minute to a scheduling conflict) was joined by friends Tom Hanks and Rita Wilson for her take on The Village People's "YMCA."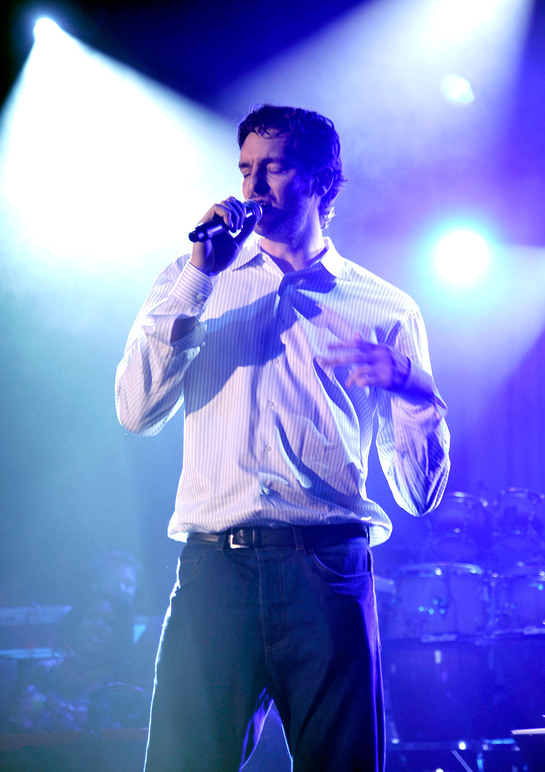 Also hitting the stage were Kristen Bell and Don Cheadle with a version of "Easy Lover", Castle's Seamus Dever and Jon Huertas with "Regulate", plus appearances by Wayne Brady and Scott Grimes.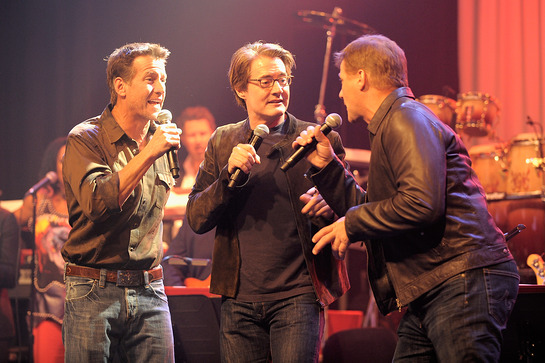 In sub-Saharan Africa, one-third of all children are unable to go to school. They may be prevented because of conflict, discrimination, or because there are not enough schools or teachers. To combat this UNICEF and the Nelson Mandela Foundation started Schools for Africa, an initiative to promote education for all, with a special emphasis on girls, orphans, children living in extreme poverty and other vulnerable children.
Through Schools for Africa, UNICEF works closely with partners to: build, rehabilitate and furnish schools; provide access to clean water and separate latrines for boys and girls; train teachers in child-friendly methods to improve education and basic life skill mentoring; supply students with school materials and recreation equipment.
UNICEF has saved more children's lives than any other humanitarian organization in the world. Working in more than 150 countries, UNICEF provides children with health care, clean water, nutrition, education, emergency relief, and more. The U.S. Fund for UNICEF supports UNICEF's work through fundraising, advocacy, and education in the United States.