The stars are tweeting for charity – and they need your help.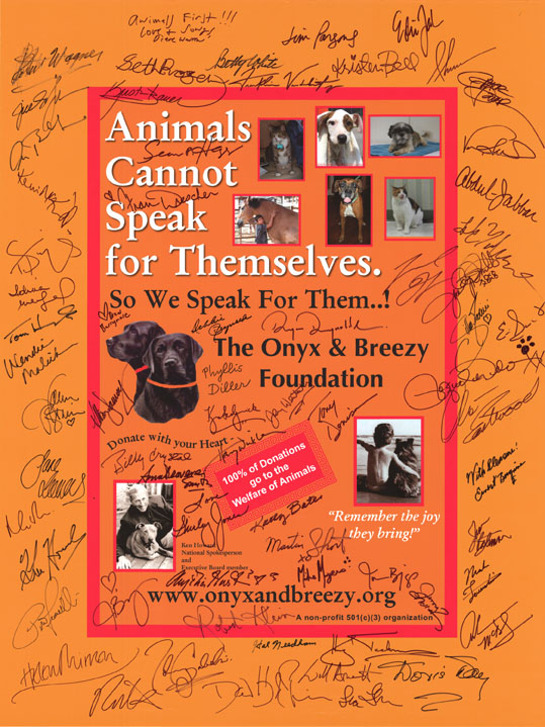 Celebrities such as Miley Cyrus, Billy Ray Cyrus, Peter Facinelli, Kelly Osbourne and Eric Stonestreet are taking part in the Twitter For The Critters Celebrity Challenge to benefit the Onyx and Breezy Foundation, an animal charity formed in 2004 by Mark and Wanda Shefts to honor the memory of their two labrador retrievers.
By donating as little as $5.00 to The Onyx and Breezy Foundation, you will be helping the celebrity of your choice not only win the challenge, but you will also be saving the lives of hundreds of animals at the same time. 100% of your donation will go to animals in need!
As a special thank you for taking part in the campaign, one lucky fan of the celebrity team who has raised the most donations will receive a signed, priceless poster signed by 89 celebrity supporters, including Judd Apatow, Alec Baldwin, Drew Barrymore, Kristen Bell, Leonardo DiCaprio, George Clooney, Clint Eastwood, Tom Hanks, Hugh Jackman, Gilles Marini, Ozzy and Sharon Osbourne, Joan Rivers, Charlize Theron, Betty White, Henry Winkler and many more.
For more information on how to take part, click here.