Saturday night, Hollywood came together to support Sean Penn and his J/P Haitian Relief Organization at the 3rd Annual Help Haiti Home Gala, presented by Giorgio Armani at the Montage in LA.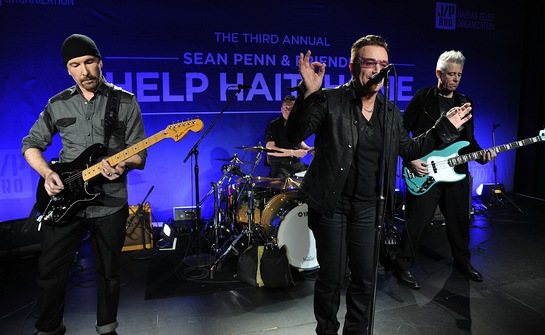 Approximately $6 million was raised. Sean Penn remains committed to Haiti — and Hollywood and its A-list moguls and stars are standing with him to shine a light and raise much needed funds.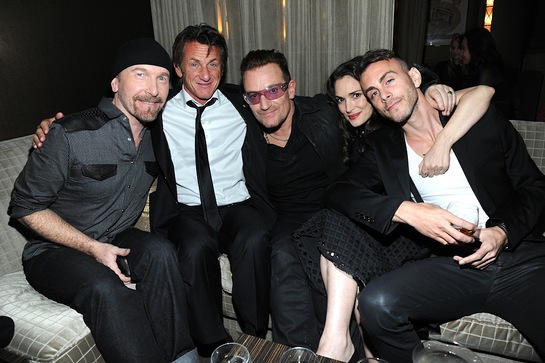 Hosted by Anderson Cooper, the evening included a performance by U2.
Talent in attendance included Charlize Theron, Bono, Gwyneth Paltrow, Michael Douglas, Julia Roberts, Emma Thompson, Goldie Hawn, Kevin Bacon, Kyra Sedgwick, Chris Hemsworth, Bette Midler, Usher, Winona Ryder, Pamela Anderson, Eric Dane, Idris Elba, Rebecca Gayheart, Diane Kruger, Piers Morgan, Samantha Ronson, Sarah Silverman, David Spade, Oliver Stone, Uma Thurman and many more.
J/P Haitian Relief Organization is dedicated to saving lives and bringing sustainable programs to the Haitian people quickly and effectively. Following the tragic earthquake of 2010 J/P HRO began working immediately to make an impact in Haiti. J/P HRO works with both government and non-governmental agencies to deliver immediate results where the need is greatest. Efforts include but are not limited to providing emergency medical and primary care services, delivering badly needed medical equipment and medicine, distributing food and water purification systems, improving communication systems, and developing housing and education facilities. The goal of J/P Haitian Relief Organization is to help lift the nation of Haiti out of the rubble and give the Haitian people a better life.