By Michelle Vink on
Look To The Stars' lead host, Michelle Vink was on hand as a host of Leeza Gibbons' A Night To Make A Difference Fundraiser on Oscar night. Read her story below:
"Without hope, life is just not worth living"…
Those were the words from Harvey Milk from the Oscar-winning movie, Milk. Despite the uncertain state of the economy and the lack of faith we keep hearing about on the news, there was an overwhelming resurgence of hopeful optimism at the Oscars this year. Winning storylines like Slumdog Millionaire and Milk captured that very essence.
A new type of Oscar party
I recall reading that Slumdog director Danny Boyle placed the money to be paid to the 3 lead child actors in a trust until they complete grade school, and that the production company set up a driver to take the kids to school every day until they are 16 years old. When the movie was nominated for an Oscar alongside all the Milk nominations, I knew it would be a good year.
Soon after that I learned of a new type of Oscar party that Leeza Gibbons was coordinating, called A Night to Make A Difference. The timing was impeccable, and before I knew it I was invited to help host the event.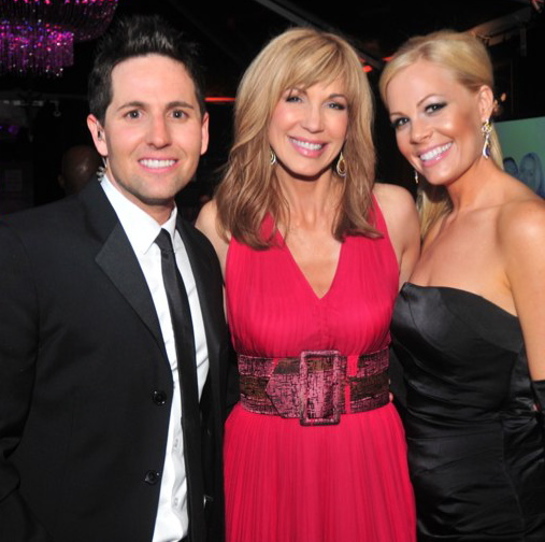 Celebrity organisers with special causes
Leeza wanted to "take the global stage of Oscar Night and use it to put the focus on advocacy, philanthropy and volunteerism." With a team of volunteers and a production team fueled with the same passion, Leeza did just that. Helped by Olivia Newton-John, music legend David Foster, and several co-hosts, the team created "A Party with a Purpose." This monumental event not only benefited Leeza Gibbons' Memory Foundation and the Olivia Newton-John Cancer Centre, but also raised awareness for philanthropy and inspired a feeling of hope. This inaugural event was streamed live here on LooktotheStars.org, and on other sites including Variety.com , LeezaGibbonsOscarEvent.com, Glam.com and ExtraTV.com.
With the aid of Jessica Biel and her Make The Difference Network, an opportunity was created for viewers to donate to the cause or just open the door for people to get involved in a charity that is close to their own hearts. Check out MTDN.com for more information on Jessica's charity.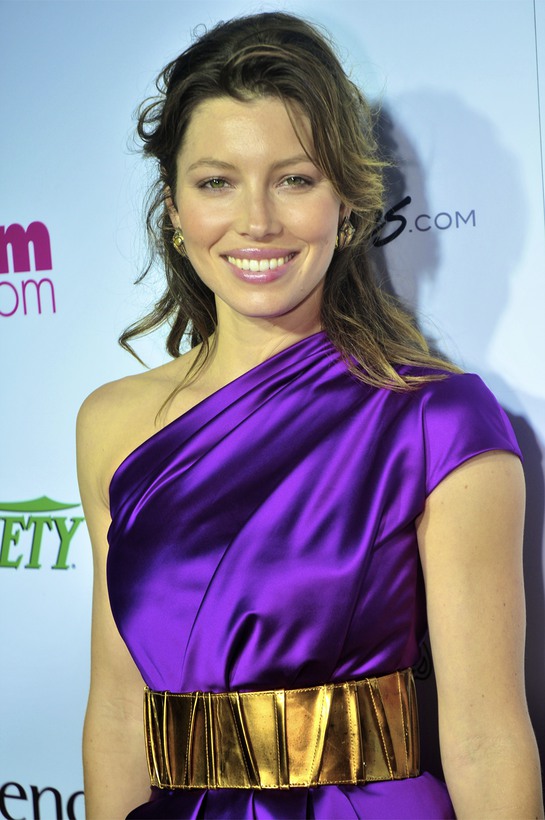 An all-star cast of celebrity givers
Celebrities who came out to support this event and celebrate Hollywood's big heart included Laila Ali (who uses her celebrity to get kids excited about physical fitness), Mel B., Jessica Biel, Wilson Cruz, Hilary Duff, Teri Hatcher, Tony Hawk, Paris Hilton, Slash & Perla Hudson (who donated a guitar to the auction), Kym Johnson, Mario Lopez, Melissa Gilbert, Jane Seymour & James Keach, Cindy Margolis, Terrell Owens, Holly Robinson-Peete, Suzanne Somers, Dee Wallace, Forest & Keisha Whitaker and many, many others. I was honored to interview Wilson Cruz (He's Just Not That Into You) immediately following Dustin Lance Black's win for Milk and I was moved by his passionate desire for change.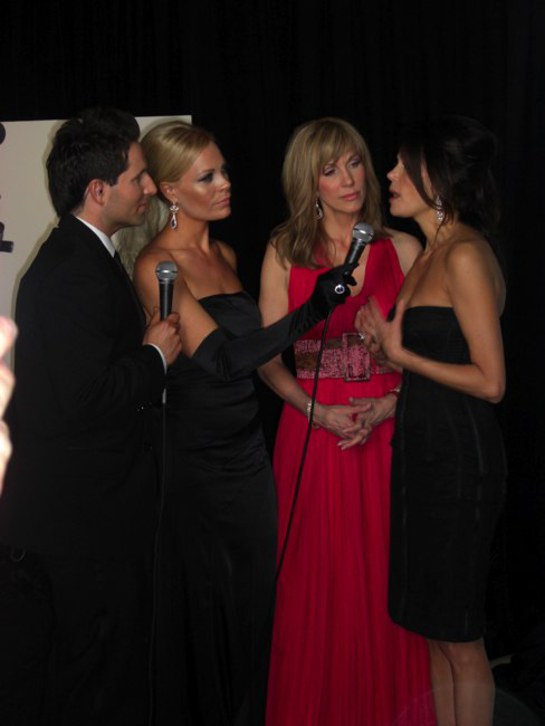 A responsibility to help
Rex Lee said of using his celebrity status for good, "For whatever reason, people out in the world pay attention to us, and if I say I support Olivia Newton John and building a new cancer center out in Australia, people listen. There is a responsibily in that."
Michael Bublé expressed his feelings on helping others, too, saying, "I think most people hopefully have compassion and empathy. We've been blessed, and we should help."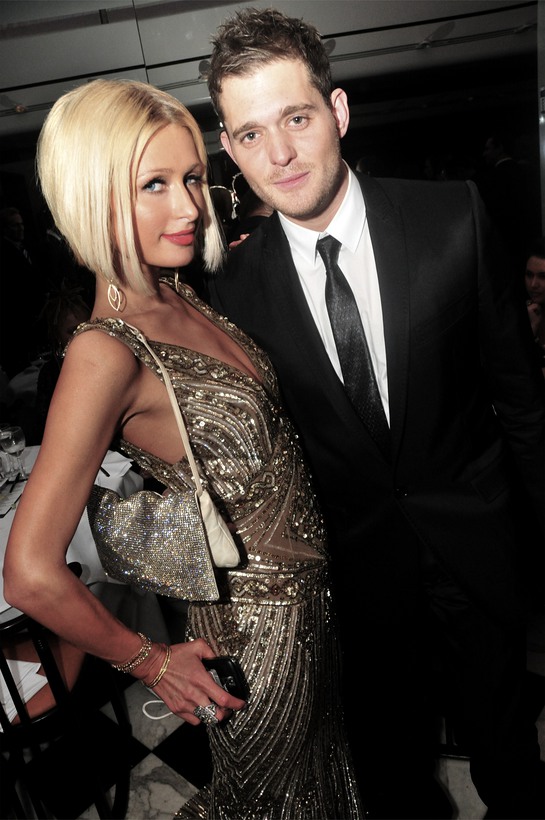 Manuela Testolini, founder of In A Perfect World, talked about giving back, saying, "It's mutually beneficial. The thing that unites us despite our circumstances is the desire to create better world."
Making a difference with makeovers
Another special touch to the event was the five women that were "hired" as extras from the LA Women's Shelter. Celebrity hairdresser Ken Paves supervised red carpet makeovers for these women, providing hair, makeup and wardrobe. Shoes were donated by Jessica Simpson. The women were given life coaching lessons and a boost of confidence to help them show others that change is possible, that we can always reinvent ourselves (just like Madonna), and that there is always room for a second chance.
"Help other people"
While on the red carpet, Jane Seymour said, "It's not just the Oscars, but giving back and helping other people. It's about what you can do to help other people right now. The more we help other people, the better it will be for all of us. My mum always used to say to me, 'When life is tough, go out and help other people' […] Every single person on this planet can make a difference – it's just an act of kindness."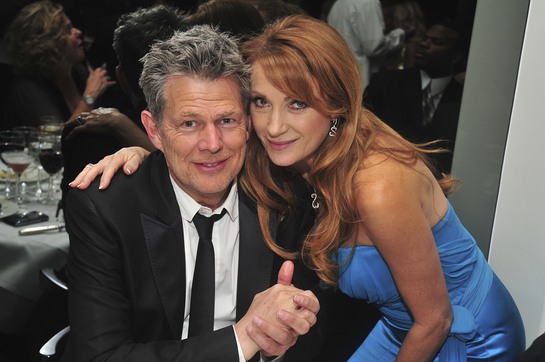 So despite what we have been hearing on the news, it looks like there are a few of us out there that still believe in hope. Thank you, Leeza — it truly was a party with a purpose.