The stars were out on Tuesday for Hollywood Stands Up To Cancer, presented by the Entertainment Industry Foundation (EIF) and chaired by Jim Toth and Reese Witherspoon, to celebrate the executives at ABC, CBS, NBC, FOX, and the numerous cable networks who donate the airtime for Stand Up To Cancer's (SU2C) roadblock fundraisers.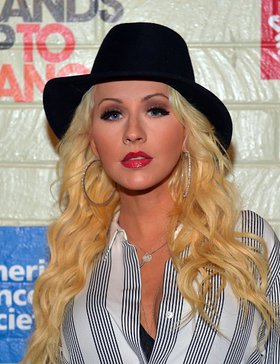 Emcee for the night was Conan O'Brien, and guests included Sasha Alexander, Jessica Alba, Drew Barrymore and Will Kopelman, Justin Bartha, Lily Collins, Zooey Deschanel, Chris Evans, Jesse Tyler Ferguson, Selena Gomez, Neil Patrick Harris, Anne Hathaway, Joshua Jackson and Diane Kruger, Ken Jeong, Anna Kendrick, Heidi Klum, Maria Menounos, Alyssa Milano, Gwyneth Paltrow and Chris Martin, Katy Perry, Alan Ritchson, Emma Roberts, along with MLB Commissioner Allan H. "Bud" Selig and his wife, Sue Selig, the co-founders of Stand Up To Cancer.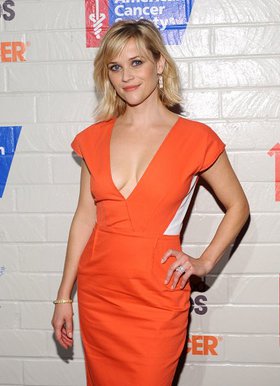 Special musical performances included Christina Aguilera, Jamie Foxx and John Mayer.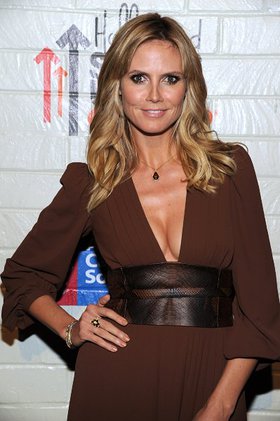 At the event, Stand Up To Cancer announced The Jim Toth Sr. Breakthrough Lung Cancer Research Award in honor of Toth's father who passed away from lung cancer. A major new collaboration between SU2C and The American Cancer Society (ACS) was announced, with the first significant research project focusing on lung cancer. Bristol-Myers Squibb is also becoming an SU2C donor, and will support that "Dream Team." The event also saluted the scientists and doctors conducting SU2C-funded research; SU2C's scientific partner, the American Association for Cancer Research (AACR); along with SU2C founding donor Major League Baseball and Commissioner Bud Selig & Sue Selig.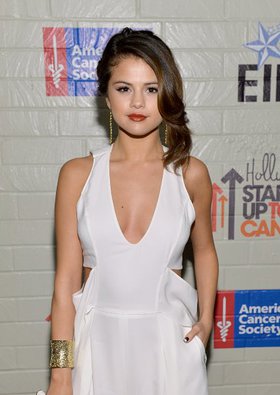 The event was produced by Yifat Oren & Associates in collaboration with the Entertainment Industry Foundation. Musical director for the evening was Rickey Minor.