By Tim Saunders on
As reported earlier by Look To The Stars, Family Health International is one of many charities to benefit from the current auction of celebrity-signed toy elephants organized by PROJECT ZAMBI.
Among those who have signed the elephants specifically for FHI are Taylor Swift (pictured below), the Jonas Brothers, Hugh Jackman, Heidi Klum and Ellen DeGeneres & Portia de Rossi.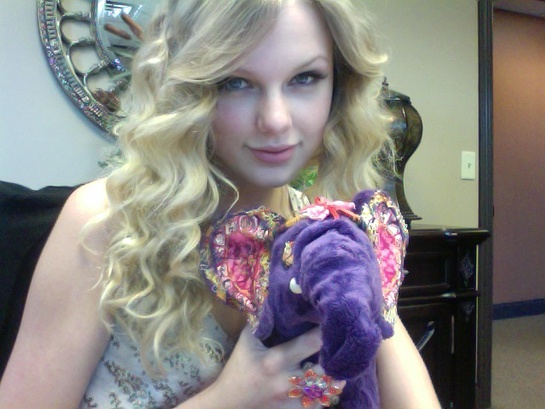 "Family Health International is deeply grateful to these celebrities for lending their names to help address one of the world's most serious problems. Their support raises awareness of the crisis and brings real help to children orphaned by AIDS in Africa—not just help to survive but to thrive," said Al Siemens, CEO of Family Health International.
A number of other celebrities have also chosen charities to support through the auction, including George Clooney (Global Action for Children), Alicia Keys and Brooke Shields (Keep A Child Alive), Jessica Biel and Justin Timberlake (African Children's Choir), Jessica Simpson (Operation Smile), Scarlett Johansson (The Global Fund), Leonardo DiCaprio (SOS Children's Villages), Naomi Watts (CIDRZ Foundation), James Taylor (Hole in the Wall Gang), Susan Sarandon (UNAID), Danny DeVito, Joely Fisher and Brad Garrett (Save the Children), Jennie Garth, Peter Facinelli and Glenn Close (Children of Uganda), and Barbara Walters and Denzel Washington (Save Africa's Children).
To take part in the auction – which runs until October 15 – click here.